E-book launch Fibromyalgia: road to recovery
Details

Category: Book Reviews
Published on Friday, 10 September 2010 22:08
Hits: 16620
Page 1 of 2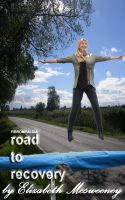 Press Release from Elizabeth Sweeney: To coincide with Awareness Week Elizabeth McSweeney is publishing her first E-edition of FIBROMYALGIA, road to recovery (ISBN number TBC), written specifically with a UK audience in mind. The e-book will be published by Smashwords on the 12th September. This means it will be formatted to download onto computer and other major mobile 'App' platforms and available, at just $6.99 or £4.50, via www.smashwords.com and other retailers such as Apple, Barnes & Noble, Sony, Kobo or Diesel.
What other people have to say about this book
Pam Stewart, chair of Fibromyalgia Association UK (FMA UK www.fibromyalgia-associationuk.org): "I think there are chapters that would be very useful to use with professionals and medical decision makers as you have all the research and data pulled together… thank you for writing this book and I look forward to reading the next one"
Sue Coutts co-ordinator of Bridgwater Fibromyalgia Support Group: "enjoying it! all that technical stuff, phew!, but you explain it rather well."
Diagnosis of Fibromyalgia is on the increase in the UK.
Doctors and rheumatologists say there is no cure; but Elizabeth says: "Fibromyalgia is NOT for life: I recovered… so can you".
Elizabeth's story
"At the age of 45, and having suffered seven years of the restriction, debilitation, exhaustion, pain, fear and disability of fibromyalgia, I have now recovered. Three years ago my GP suggested I write a book about coping with the illness… I didn't feel like I was coping, far from it. In fact at one time the pain and fatigue left me with such low self esteem that I felt worthless and suicidal. But researching and writing this book became an integral part of my recovery".
Her research, detailed in this book, involved 18 months of collating a wide range of medical information and the experiences of over 40 fellow 'fibros', resulting in a "…thoroughly researched, candid, and readable insight into Fibromyalgia. Written for everyone who wants to recover (their family, carers and health professionals); and written by someone who has 'been there, done that and bought the T-Shirt'."
With 11 comprehensive chapters detailing a wide range of information: from international research (diagnosis, causes, NHS & alternative treatments), through practical money matters (including up to date UK specific Benefits information) and top-tips contributed by 40 fellow 'fibros', to candid insights into impacts on family, friends and relationships; FIBROMYALGIA, road to recovery is designed to "support your personal first steps on the road to recovery".